BRAND NEW PRODUCT: WHEEL RISERS
12-05-2022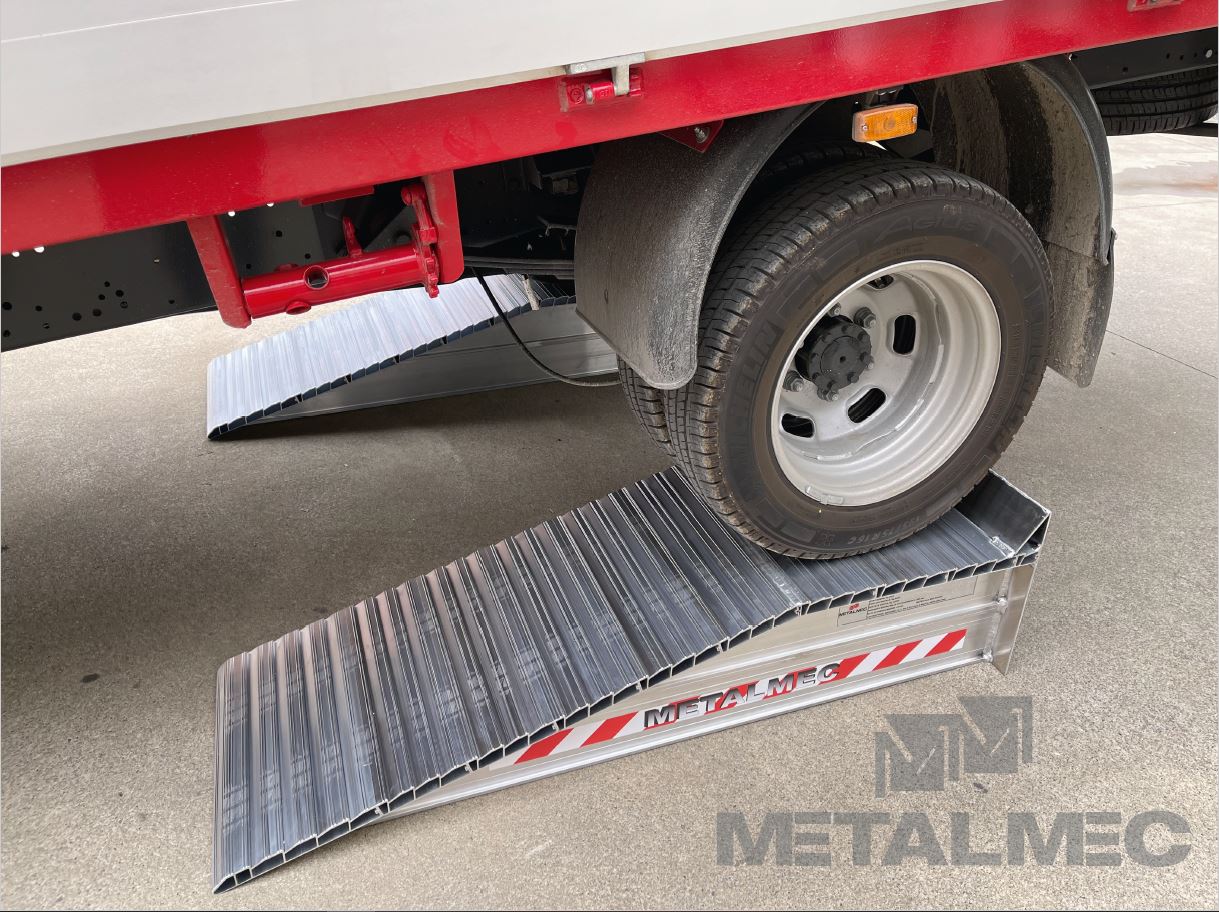 Metalmec s.r.l. is happy to introduce the brand new product range of wheel risers, which are suitable to compensate loading heights differences between two loading beds, or to lift a vehicle for maintenance purposes.
Our wheel risers are made with an aluminum non-slip surface, are easy to handle and come with the safety wheel catch.
To see all technical details click HERE.