BRAND NEW! HEAVY-DUTY WEDGES AND BRIDGES
11-11-2020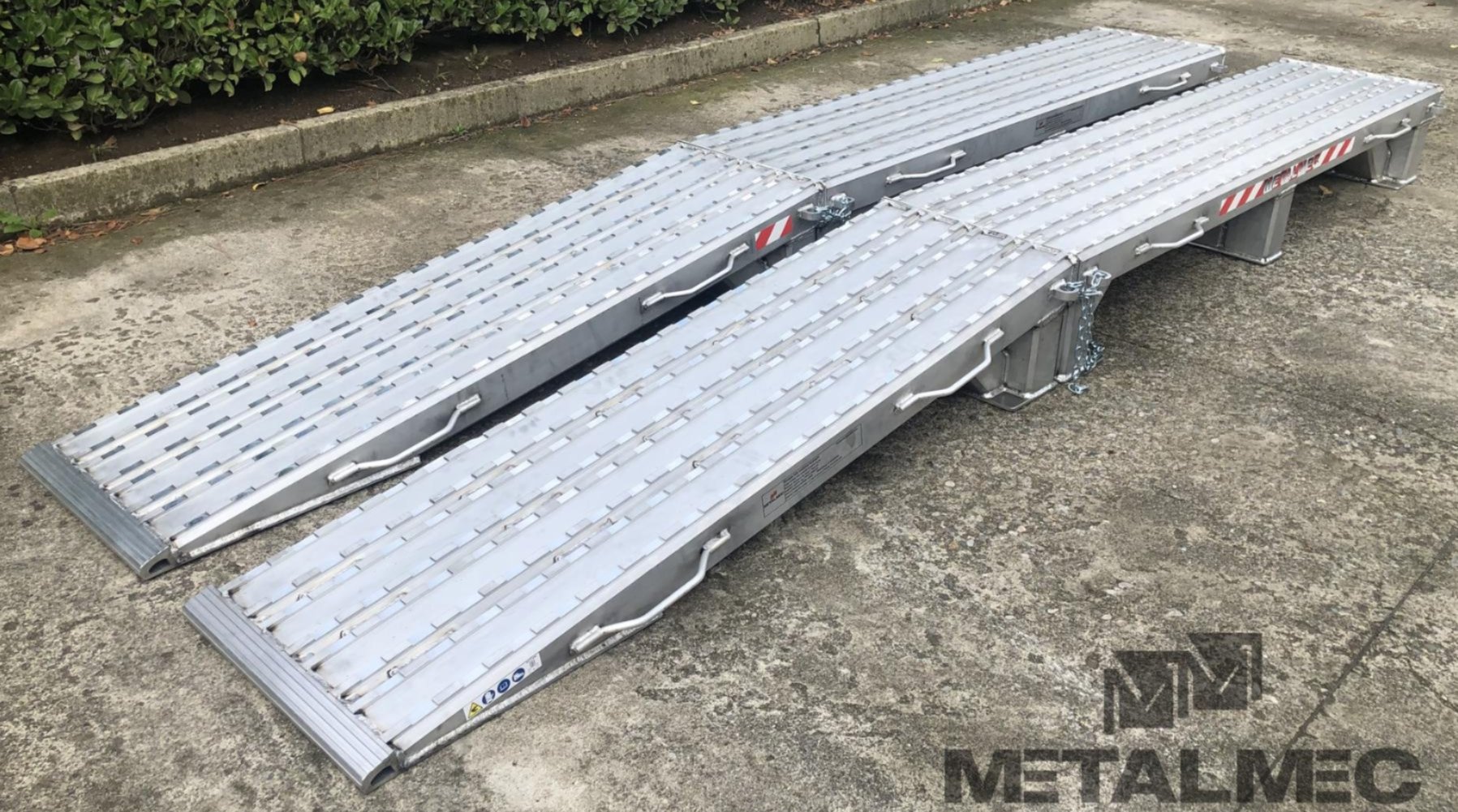 Metalmec s.r.l. expands its product range by launching the loading solution wedge with bridge.
Such a very robust system is particularly suitable for loading heavy vehicles.
The wedge can be used individually or extended through the use of a bridge in order to overcome loading heights up to 500 mm.
The system is provided with safety rings to secure the structure with the chains that are supplied as standard.
The product can be customized according to your needs.
Contact us for more information!